C18 barzilay coffee roasters

Project Status: finished
Size:70sqm
Year: 2020
location: tel-aviv

Description:

For over 20 years, Loveat's first coffee shop has been operating in the central area of HASHMAL GARDEN. Construction works for Tel Aviv's light rail prompted the owners to renew and update the cafe.

The cafe consists of a primary space, a kitchen, and a roasting area. The design concept was to connect the roasting room with the main space, merging the cafe's two main programs - dining and roasting. This allowed visitors to take part in some of the magic behind the scenes, as the scent of freshly roasted beans fills the space.

Every piece of furniture was designed by the studio and made to order. At the central area stands a 6-meter-long stainless steel counter that serves as the primary platform for display, sales, and interaction. Glass surfaces were glazed with a layer of Dittoric Film, varying in color and gradient according to the angle of view and light. The changing color alongside the modular plywood seating system allows for a varied atmosphere throughout the day. The choice of materials and geometric form sharpens the visitors' experience while producing a new architectural language of the cafe.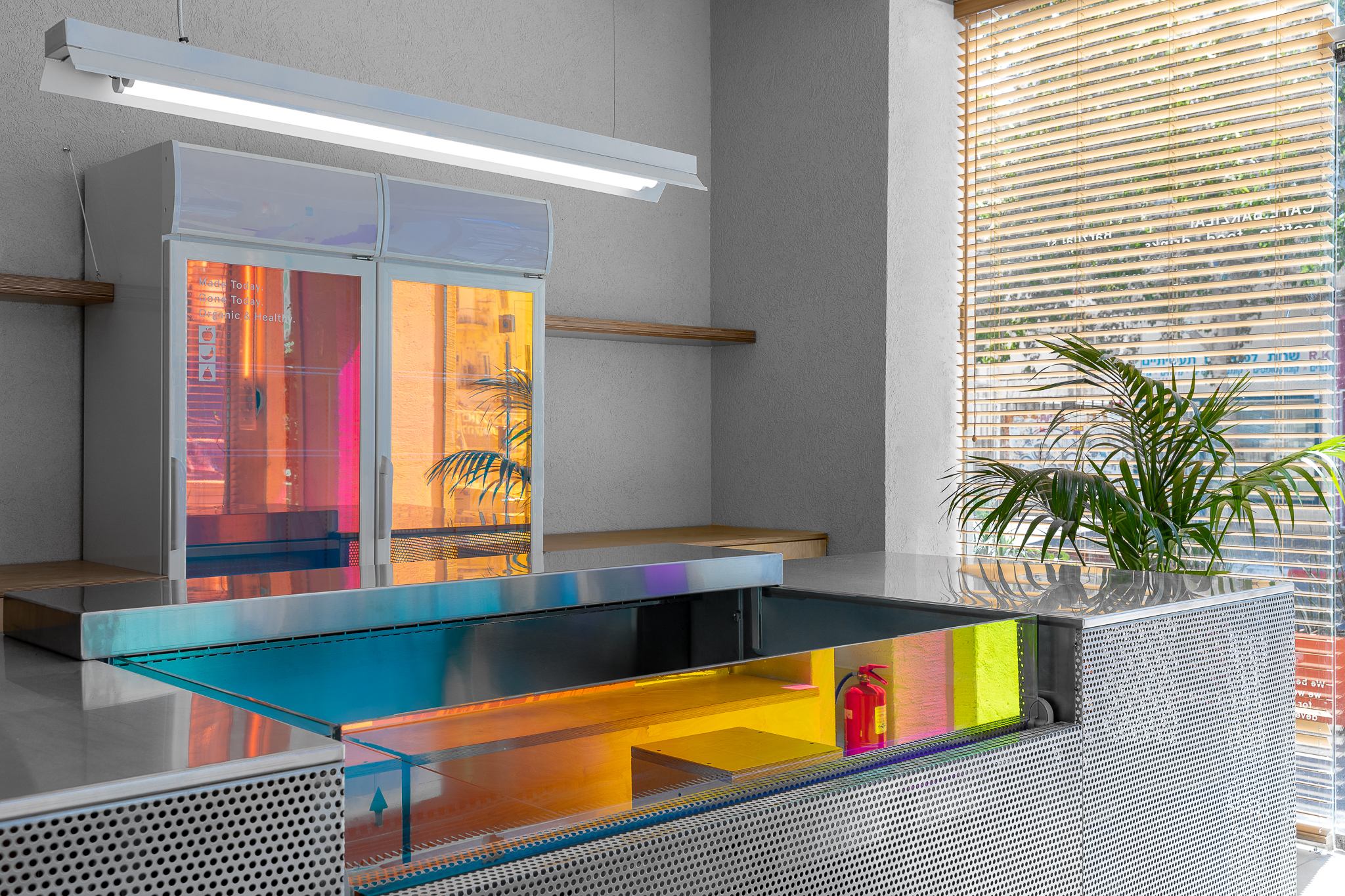 photos by ido adan